Handrails
We explored the possibility of installing hand rails at the end of seat rows within the Frank Beattie and East Stands to assist elderly supporters getting up and down steep stairs. To conform with safety certificate guidelines, different passageway widths have necessitated two different designs, the East Stand passageway being narrower.
Frank Beattie Stand - East Stand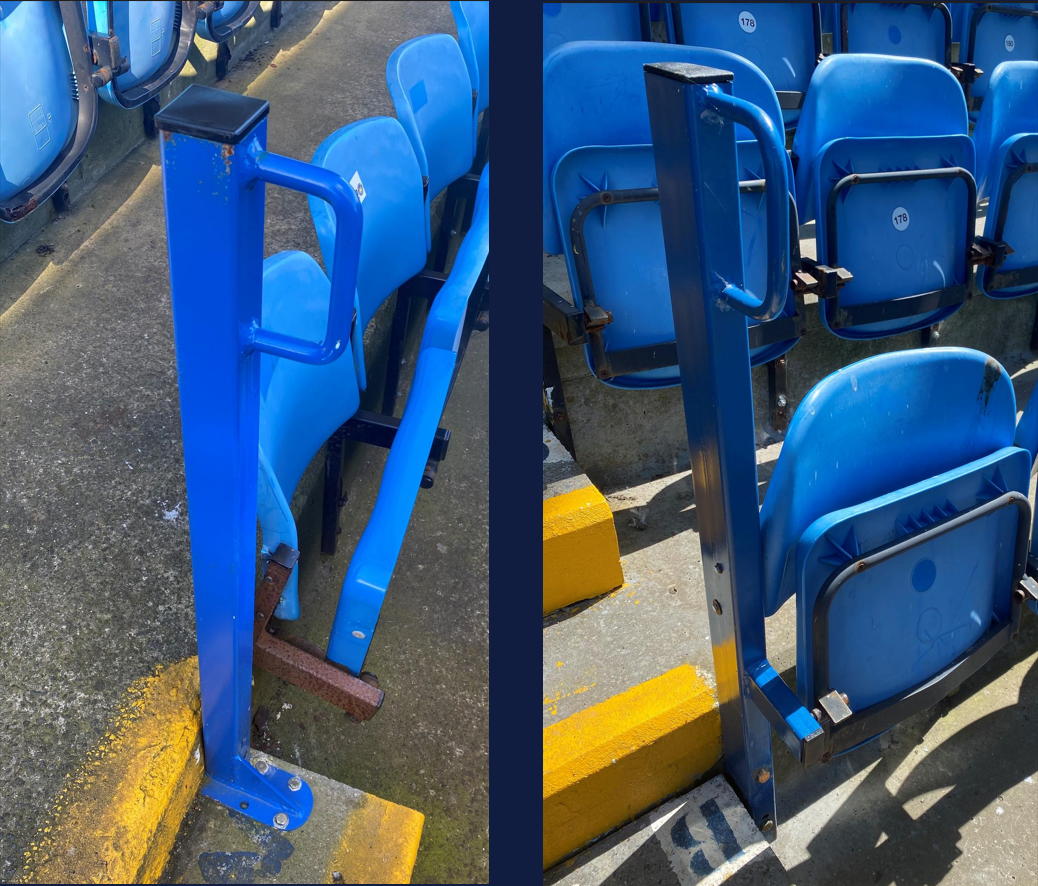 Quotes for the manufacture and installation of these painted rails for the Frank Beattie are £48 each plus vat. The East stand, with seat attached type, are costed at £67 plus vat each.
After consultation with the Stadium Manager and Safety Officers, it was recommended that consideration be given to installing these initially at both sides of the passageways, every two steps. This would give an estimated cost for the project of £19,000 + VAT.
This project was voted on and Approve by Members in August 2023 and work is underway to install the handrails.