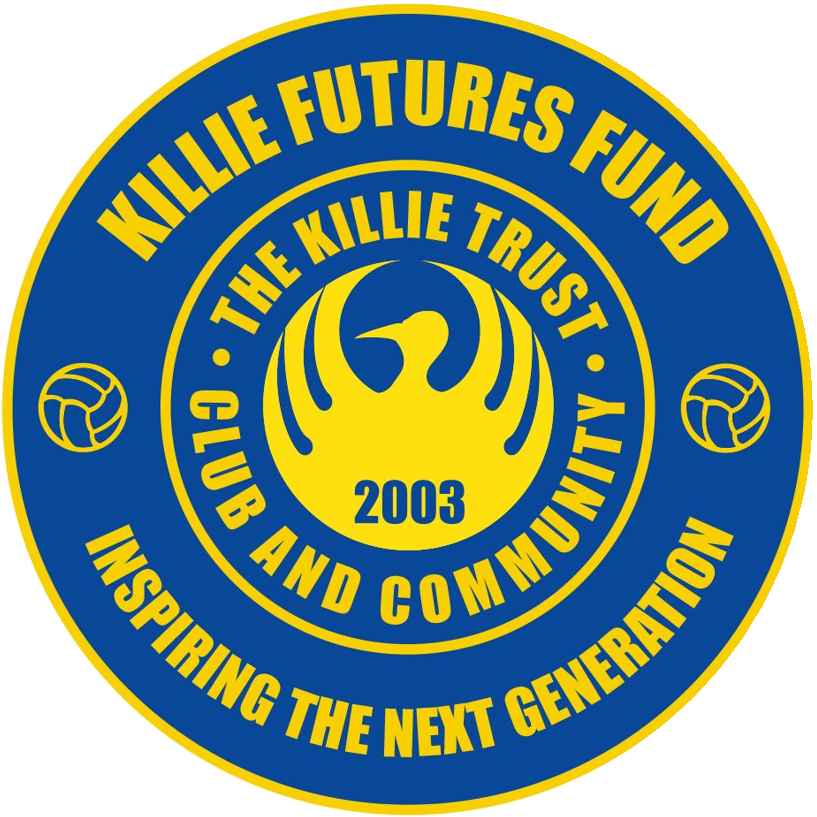 Thank you for considering signing up to our Killie Futures Fund, a fundraising campaign which is delivering exciting projects that benefit both supporters and club and returns shares in the football club to the Killie Trust.
You can make a valued contribution by clicking on the link at the level amount that you wish to donate.
PLEASE NOTE: As a Community Benefit Society with a 'one-member-one-vote' principle, you must be a member of the Killie Trust to vote on which projects are taken forward.


Entry Level - £10 per Month
Entry into monthly prize draw for items such as a £25 Killie shop voucher.

Standard Level - £15 per Month
Entry into monthly prize draw for a Killie shirt with your name on the back.

Plus - £25 per Month
Entry into monthly draw for an invite for 2 to the Boardroom at selected Home games as a guest of our Trust Club Director.

Premium
A Premium Package is also available, with this you get entry to the monthly draw for to be a guest of the Trust Club Director in the Boardroom at selected Home games for a 12-month period, an invite for two to the Kilmarnock Football Club sponsors dinner, two Chairman's Club tickets for a match and a few other goodies that you can sort out with us and the Club.

A Premium package costs £3,000 and you can email us if you are interested and we'll get right back to you.

One Off Donations to the Killie Futures Fund

If you would like contribute to the Killie Futures Fund but not on a recurring basis please
Click Here
You can also click on the check box beside the amount to make it a recurring payment but please note that this does not automatically qualify you for any of the rewards.
Every pound we raise is a share we can purchase in the football club and a step closer to community ownership...