I grew up in Donegal in the northwest of Ireland, but my dad is actually from Kilmarnock - grew up on Meiklewood Road in Onthank. Mum is from Donegal, but moved to Carlisle when she was a kid with her family, and she and dad met there when he was down there for work, and then they moved back to Ireland just before I was born.
I'm from a big Celtic area (Packie Bonner is from a mile up the road, and Celtic signed him from the club that play 100 yards from our house). But Mum was not keen on the Celtic/Rangers dynamic, so she encouraged dad to push Kilmarnock on us. My brother and I were literally the only non-Celtic supporting boys in our school!
I remember dad brought us home Kilmarnock jerseys the summer we got promoted back to the Premier Divison, and Kilmarnock also played a pre-season friendly in Donegal that year against Finn Harps. We got to meet Tommy Burns after the game.
But the big "Kilmarnock for life" moment was the 1997 Cup Final. Dad had been to the 1960 Final with his dad, and had vowed that if Kilmarnock ever made it back, he would bring us. His dad passed away before we were born.
It was the first time my brother and I had ever been to a professional football match. It's still one of my favourite days ever. We still have the big novelty hats from the day in our bedroom at my parents house.
My grandmother lived there until she died in 2007, so we used to go over fairly regularly to see her, but we don't have any family left there anymore. But my brother and I are still Kilmarnock fans.
I moved out to the States after I finished university in 2009, and am married with a wee boy of our own over here now. I've started following a bunch of the Kilmarnock fan accounts on Twitter over the past few years - that's how I found out about the Killie Trust, and it's a really nice connection to have with a place I have huge affection for.
The Killie Trust seems to do great work in the area, so I thought I should at least do the bare minimum and join up!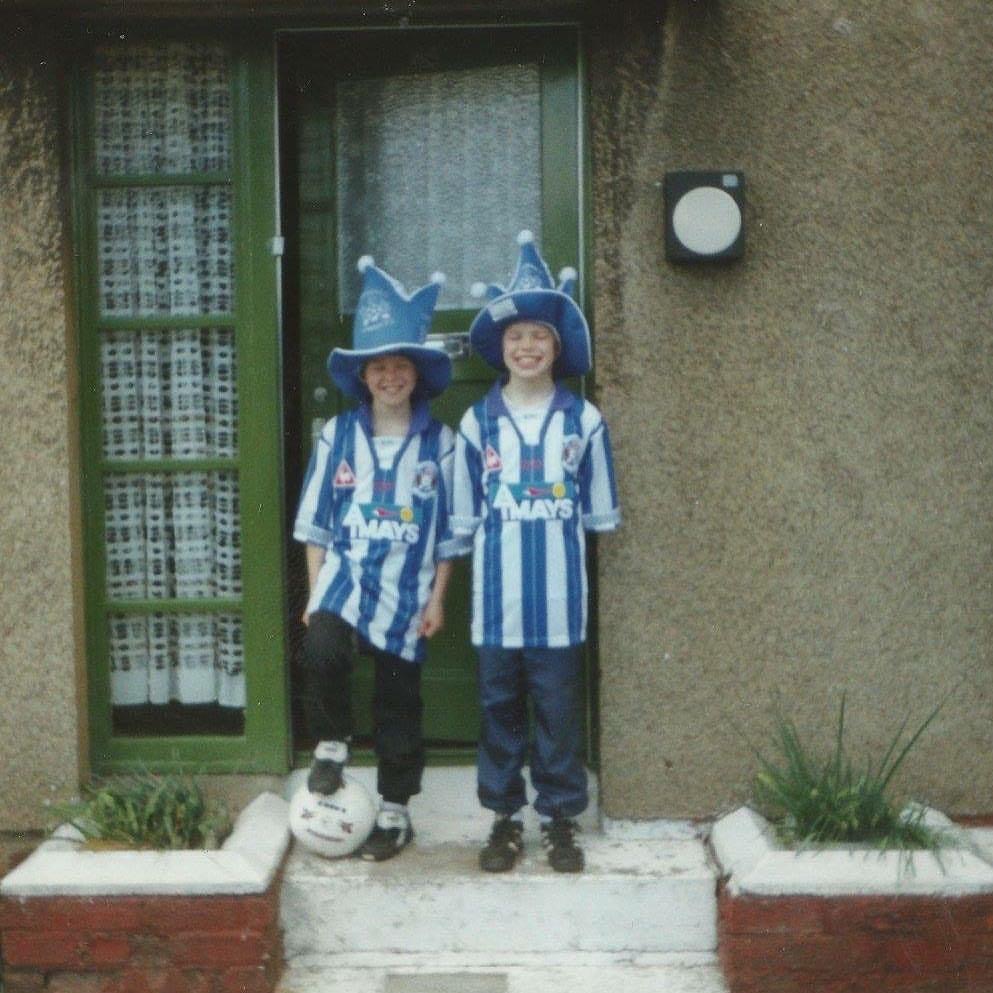 Photo of us outside my Gran's house the morning of the Cup Final before we left for Ibrox