It all began when I was 5, or so I am told. The game was very memorable, ended up 4-4 after being 4 down at half time… I only remember being bored.
55 years later and the wee boy that was bored has experienced every emotion in the book following the mighty Killie home and away. Would we want it any other way? OF "fans" will never understand.
I recall the excitement of my first European game, climbing the steps with my grandfather and seeing that bright green pitch under the floodlights. Mind blowing, and the fact that we beat Slavia Sofia 4-1 was almost overshadowed by sitting upstairs at the front on the bus home then getting a late night bag of chips. Almost.
Unfortunately (on the football front) the 70's and 80's were coming, and while I had graduated to going to games with my pals, Killie had sunk pretty low. If I'm honest, it became more about the carry on (and carry oot) than the fitba. Another memorable game, and another one that involved 4 goals was against East Fife. We were in the Killie club, and wandered into the hotheads and bampots enclosure a few minutes late. A guy passing us in the opposite direction said we were 2 doon already. I think we lasted about 5 minutes before we were 3 doon… back to the Killie club.
Then came the 90's and all change again, although while sitting at Hampden the day we went bottom of the league I would never have dreamed of what was to come. A revolution on and off the park, full time fitba, new stadium, my first season ticket and can you believe it… a cup final.
Not much to be said about that day that hasn't already been covered, but an incredible memory for me.
I may even have had a tear in my eye at full time.
Life's twists and turns took me to the US of A to live and work, but an historic semi final against our noisy neighbours made me book a weekend return flight. Tried explaining that expenditure to yankee wife, she couldn't understand why this was a requirement. In hindsight, I should have had more faith in the lads as they took Celtic apart in the 2012 final… but I did a couple of laps of the living room when DVT nodded in the winner. Scared the bejesus oot the dugs with my celebrations and yells, and couldny sit doon for the rest of the game. No ashamed to say I got a bit emotional again.
The glorious season under Stevie Clark was something to behold, especially when thinking back to the low of that afternoon against Queens Park.
Last year took me back to Europe as I took my daughter, and my own grandson, to Belgrade to see Killie make a triumphant return to European football. This plan also contained flaws, namely believing Killie had the gumption to avoid a 2 goal home defeat to a pub team, nonetheless we had a fantastic time over there and made some more unforgettable memories.
I try to contribute to Killie where I can, and happy to see Killie TV start to evolve into a reliable service.
The Killie Trust seems like a no brainer to me, and for 10 quid a year is surely something that we could all afford. Good people trying their best to make OUR club better.
These are crazy times, and we've all been hit financially, but If you're not a member, please consider joining any of the current initiatives whenever possible.
Remember…. WE ARE KILLIE!
Couple o photos…. Ahm the peely wally yin
Key West, FL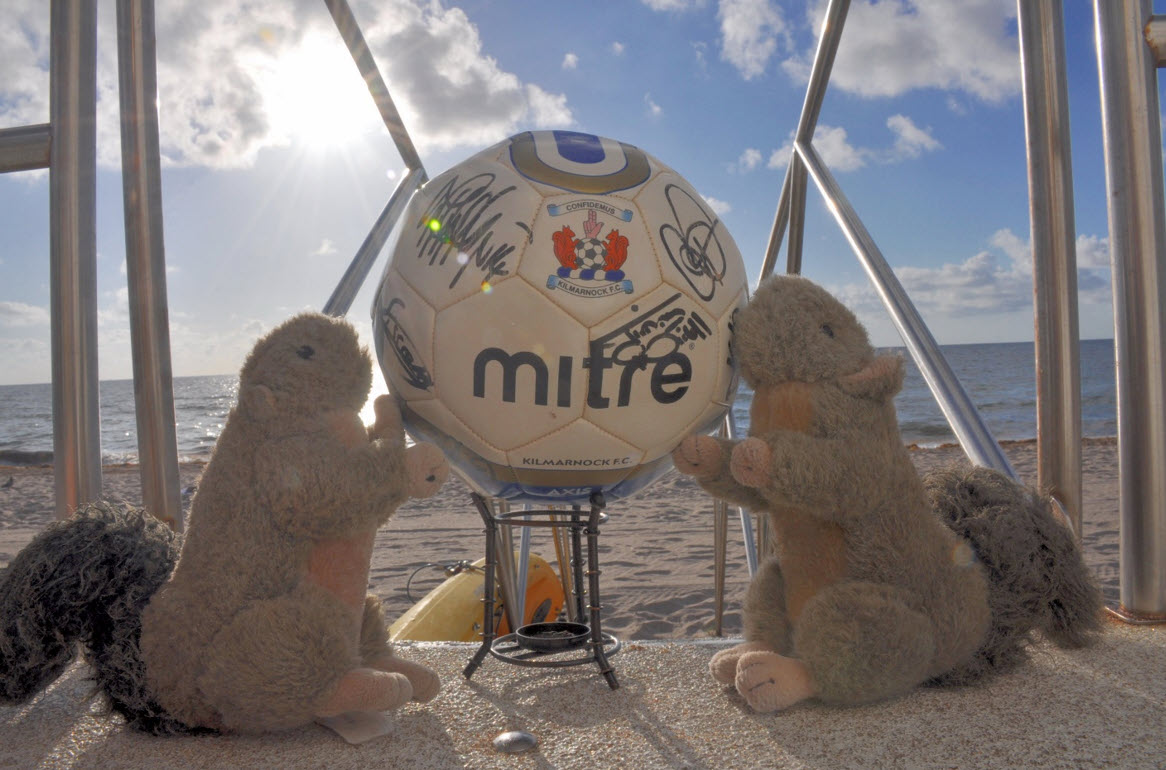 Squirrels on Pompano Beach, FL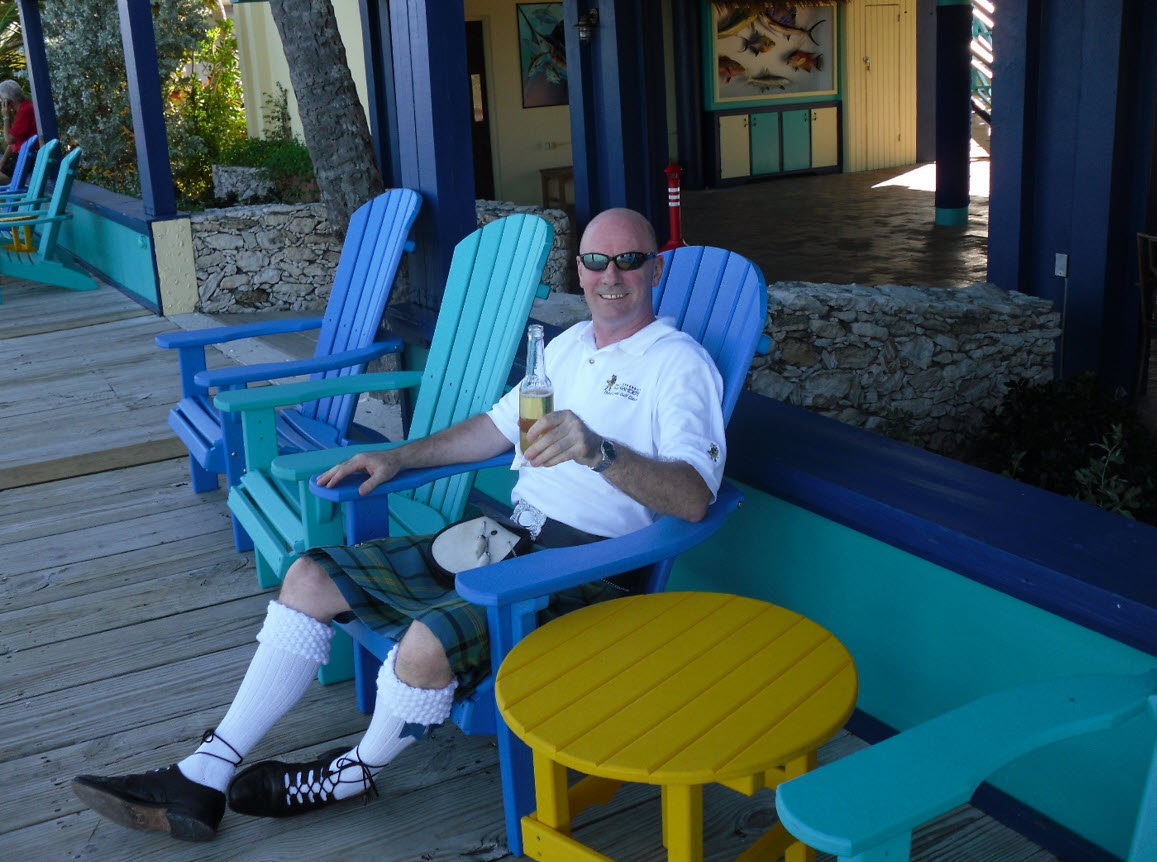 Pipe band drumming in Bimini, Bahamas.
My own personal favourite, even though the team never made it, my grandson and I shared an away trip to a European game and it felt like the circle was complete.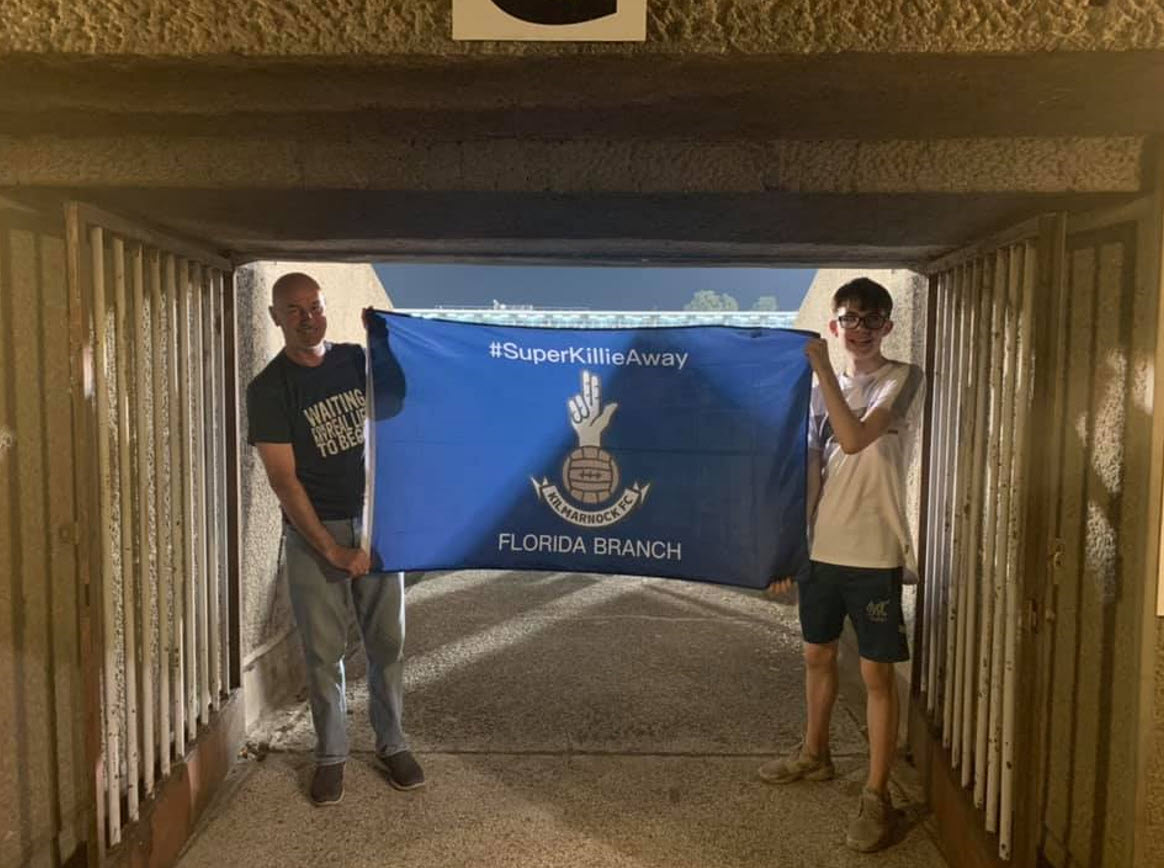 Partizan stadium, Belgrade 2019