Growing Our Club's Future - 2022/23 Season Ticket Donation Campaign
With the recent launch of our Clubs 2022/23 season ticket offer, generous Killie fans have again been in touch with the Killie Trust offering to donate money to purchase tickets for others.
Working in partnership with the Club and the Kilmarnock Community Sports Trust (KCST), we will continue giving match tickets to support the fantastic work done by our local Social Work Department Family Support team, whose efforts touch so many households experiencing extremely challenging circumstances.
Donations this season will also go towards purchasing under 16 tickets for our Moffat Family Stand, in an effort to reduce the average age of the match-going supporter.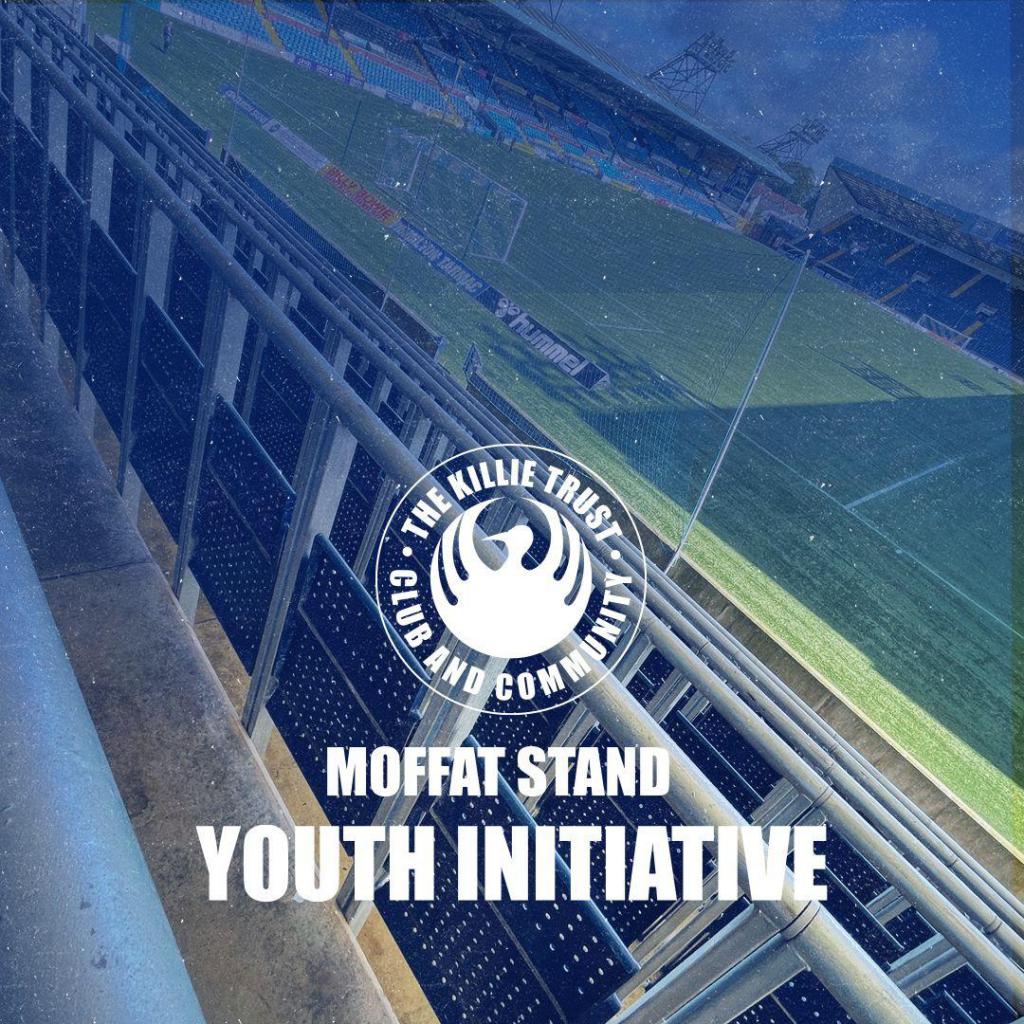 The Trust are extremely proud to have been involved in creating the first safe standing family area in the UK, if not Europe. Previous generous donations have allowed us to purchase available spaces there for young people for the new season, which will generate a unique atmosphere in future match days.
We are developing a strategy to encourage as many young people as possible to support and get more involved with our football club.
We want to build on the positivity of our recent Championship success by introducing more youngsters to Rugby Park and to inspire a life-long love of watching LIVE football.
Our joint aim is to create the next generation of Killie fans and build a club with a greater bond with local young people.
We are already involved in encouraging the growth of supporter groups in East Ayrshire Secondary Schools with plans to build this initiative into North Ayrshire,
We are working to further develop the Moffat Stand FanZone area to energise young supporters before home matches; and
We will launch our Trust membership for under 16's next month, which will include a number of special features and benefits. This group will form a board of young people who will help shape the future of the Trust and have a voice within the club via our Director representative.
Participation brings enjoyment. Enjoyment brings loyalty. Loyalty, when shared, helps forge a fan culture.
Without fans, football is nothing. With young fans getting behind our Club both on and off the park, our Club's future will look even more secure.
As Club legend Ross Mathie has rightly put it, "Once Killie is in your blood, you're Killie 'til you die".
If you feel that you are able to support our campaign, you can do so via this LINK.
Season 2021/22
The Trust received very generous season ticket donations from individuals and businesses who have the football club and our local community in their hearts and want to contribute in some way. Over £4,000 in pledges have been received!
Once again, Kilmarnock FC fans have gone the extra mile. Their generosity will ensure that fans who might not otherwise have the opportunity to attend Rugby Park, can do so.

"It really does take a community to raise a child and the continued support from the Killie Trust and its members will help children achieve their goals and dreams. Partnership working and community involvement allows young people and families to be involved in their own communities. These also create new opportunities and develop positive relationships which enhance learning and emotional resilience. Through the support of the Killie Trust, the young people and their families will be able to create new positive life long memories that they have shared with the Kilmarnock FC supporters."
Jamie Turnbull, Family Support Practitioner at East Ayrshire Health and Social Care Partnership.
If you would like to contribute in this way, please email us at [email protected].
Season 2020/21
Stephen Gilmour, a long-term Trust member, resides in Warwick and can't make it to Rugby Park for games because of the travelling time involved.
"I've always been a Killie fan but never a season ticket holder, because I live away. I know some folk just can't afford the cost of football and saw a family season ticket as a way of supporting the club and fans. Being a member of the Trust, I knew they were in a better position than me to put this to good use and give families a chance of getting to watch Killie."
Once again he has made another fantastic donation of a family season ticket.
Similarly, local chartered accountants, Henry Brown & Company are grateful for the business that they receive in Kilmarnock and have been regular supporters of the Trust for a number of years.
Gregor Orr, a partner at Henry Brown commented, "At this time of unprecedented economic hardship we are pleased to be able to partner with the Killie Trust to be able to provide the opportunity for a local family to continue to attend Rugby Park or stream games live."
The Trust channels these packages through our local social work department for the benefit of individuals, children and families who come under their extensive remit. The power of football and the unique place our Club has in the life of our town is utilised to help improve the outcomes in people's lives.
Dave Clarke of the East Ayrshire Council Health and Social Care Partnership administers the tickets on behalf of the Trust.
"Our Intensive Support Team encourage participation in community based activities and as a result of this generosity, a number of people have enjoyed attending games at Rugby Park, the majority for the very first time. I'm delighted that the Trust invest time and energy into improving links with the community and this investment in our town's families and young people is both necessary and appreciated."
Huge thanks to every single person who has contributed!