First of all, I'd like to say a massive "Thank You" to each and every member of the Trust, and the wider Kilmarnock fanbase, for the fantastic support throughout the season and particularly in our last home match. The crowd was fantastic, and I know from speaking to players afterwards that they really did feel the backing from the fans and felt that it helped carry them through those last vital minutes to get the league winning goal.
I was delighted that after some tough times, our fans had a well deserved victory to celebrate along with the manager, players, club staff and directors.
Prior to the players heading off on their summer break, the manager had discussions with players individually, and you will be aware from Club media that some players have departed, and loanees have returned to their home clubs.
We were pleased that both Rory McKenzie and Kyle Lafferty quickly greed new terms and Alan Power return to the Club, with work underway to strengthen the squad ahead of the new season beginning.
The Club and KFCSA Player of the Year events were a fantastic way to show our appreciation to the championship winning players and backroom staff.
While the players are on leave, it is a busy time for club staff!
Below is a brief summary of key activities:
Season tickets went on sale as planned, with over 1800 sold at time of writing. While there was an increase in price, we have tried to ensure that the "Youth Pathway" in particular remains affordable, and we made the Early Bird Offer available to all. If anyone wishes assistance to renew, change seats, add additional family members etc, please get in touch directly with Katrina or Allyson in the Ticket Office.
More information on purchasing Season tickets can be found here
https://kilmarnockfc.ticketco.events/uk/e/kilmarnock_fc_season_passes_202223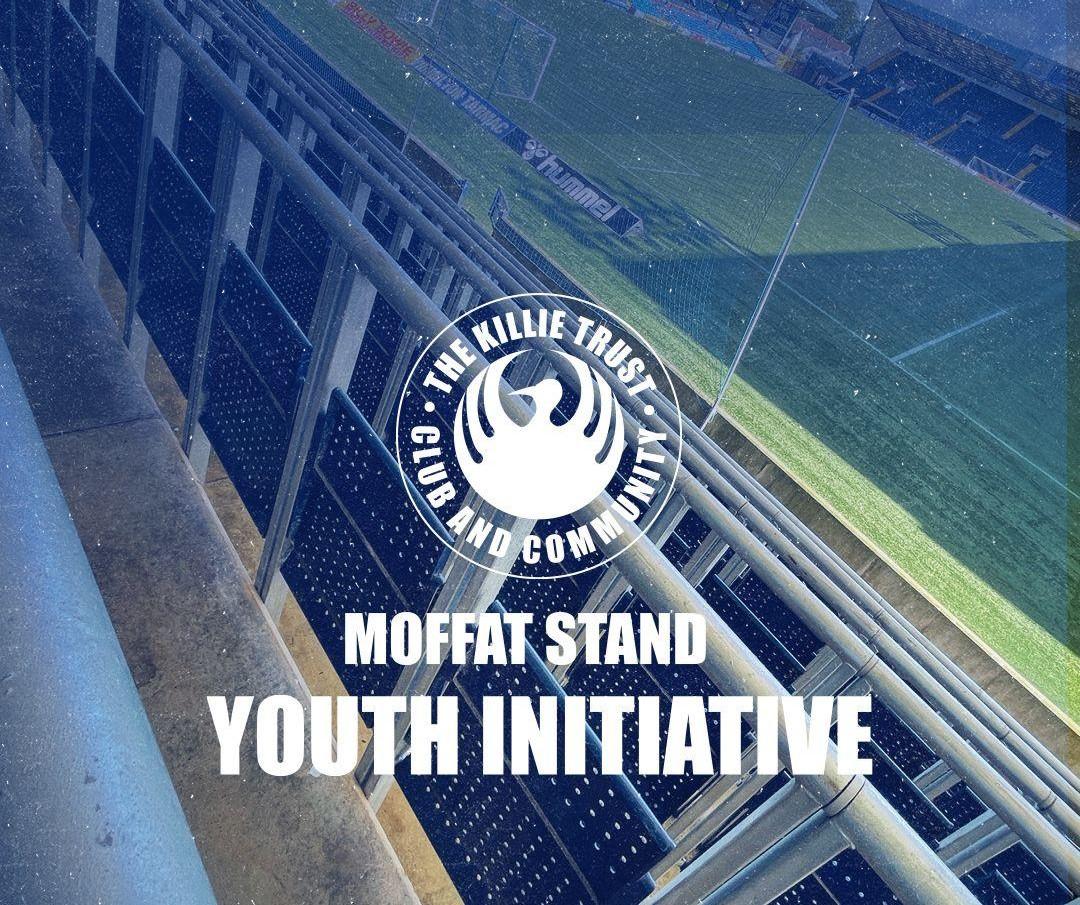 The Trust worked with the Club to agree purchase of available Season Ticket places in the Moffat Safe Standing Area, to allow free entry to be given to young people from local secondary schools' supporters clubs. Funding for this has come from donations made by Trust members and supporters, and plans are in place to purchase additional Season Tickets for the adjacent seating area. With the Safe Standing in Moffat being the first that we know of in a Family Stand, we are again breaking new ground by working with schools, not only to provide one off tickets for local groups via KCST, but to actively develop a young supporters base which we can link to the Trust, alongside the Junior Trust which will be launched shortly.
The response to date has been amazing, with the Trust securing an additional two rows in the Moffat Stand over and above the safe standing area!
A meeting has been arranged for 14th June with East Ayrshire secondary school representatives, and with the help of Trust Board member Robert Foster, we are looking at how we can extend to North Ayrshire.
The energy and enthusiasm of young supporters was very much in evidence for the last home game of the season, when a small group of young fans worked with the Club to arrange the blue and white card display, and we very much hope to build on that.
If you are able and would like to make a donation to the Killie Trust initiative, it can be done easily via this link - https://www.thekillietrust.com/projects/season-ticket-donations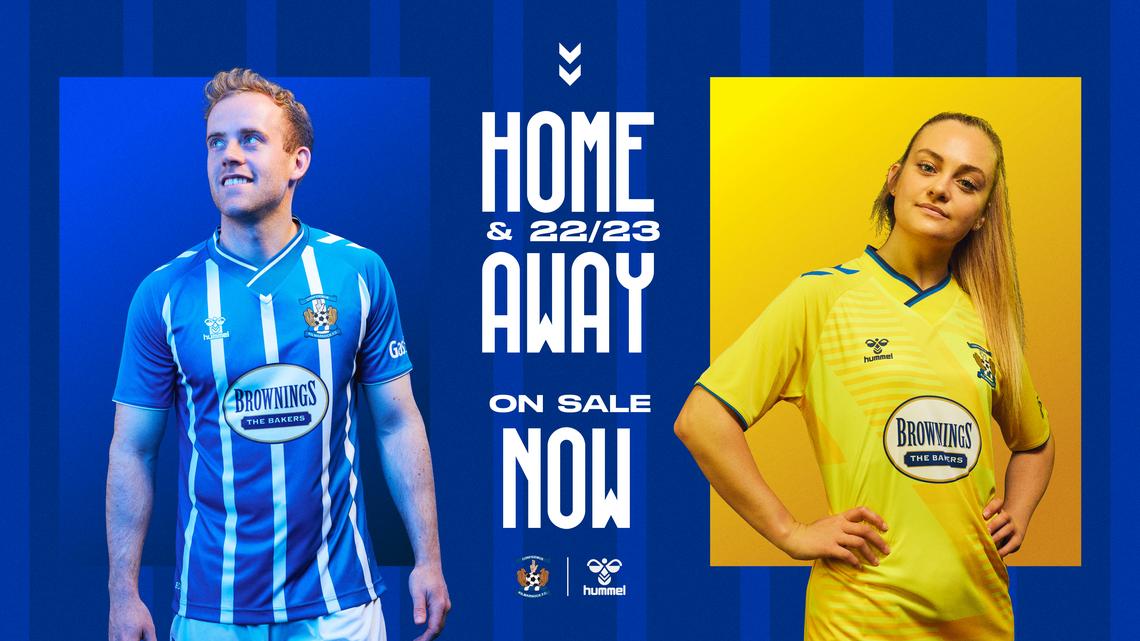 The new home and away shirts, along with new styles in training and leisurewear, are also now on sale online and in the Killie Shop. In creating the styles, we have tried to create a range which hopefully includes something for everyone, with some traditional styling mixed with the more adventurous! The home shirt was heavily influenced by the 94/95 and 95/96 styles, and the return of the yellow away kit was very much influenced by fans desire to see this colour scheme back! One of the new training tops has a mix of stripes from previous strips, while the raspberry sorbet colour is a bold and bright alternative to the more classic and traditional white style also on offer. It was with a heavy heart that we had to take the decision to increase the prices of kit. We are acutely conscious of the rising costs of living for fans, but as a club we are also facing rising supply costs, and this is the first increase in shirt prices in over seven years. Season Ticket holders are eligible for 10% discount. A third shirt will be available in due course!
Special commemorative items celebrating the Championship Title are also on sale and we have tried to make this range as affordable as possible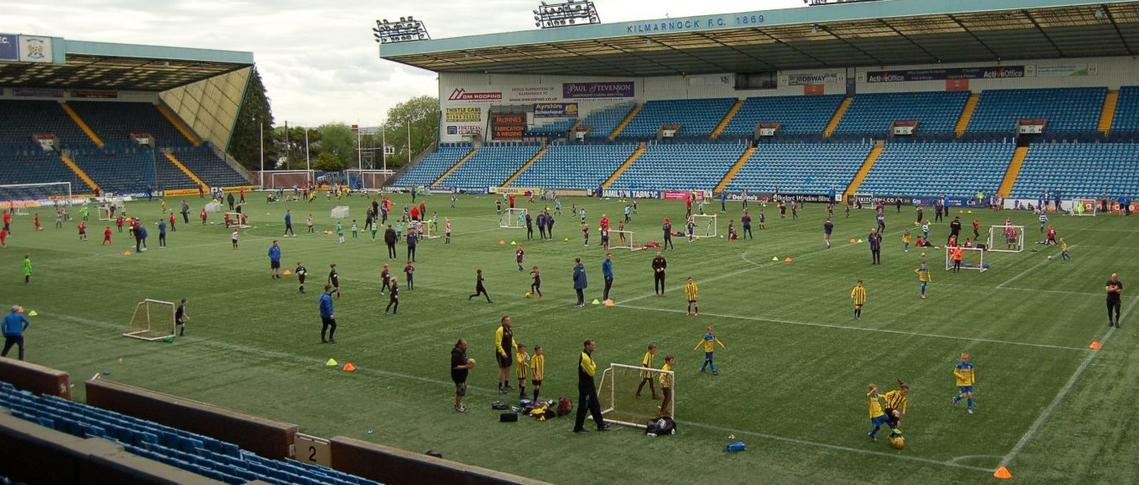 The Youth Academy hosted an Under 9s football tournament which saw over 400 children from across Scotland get the chance to play on the pitch at Rugby Park. The Trust contributed to the cost of medals so that the young players would have a good memento of the day as well as a good experience.
https://kilmarnockfc.co.uk/news/youth-academy-rugby-park-hosts-festival-for-400-kids/
Charlie McArthur and Bobby Wales were included in the Scotland Under 17 squad for the UEFA European under 17 Championship matches, with Charlie again being captain. It was also good to see the Kilmarnock Academy team, which contains a number of KFC youth players, lift the Scottish Schools Football Association under 15 Shield.
The media team has been busy sharing various footage of the Championship win which has of course proved very popular! They have also prepared a two part 'Killie are Back' series documenting the journey back from relegation to becoming champions. The first part is available on YouTube via this link

https://www.youtube.com/watch?v=b4AN3h5hjew
A special limited-edition magazine is also available for purchase in the shop and more information can be found here
https://kilmarnockfc.co.uk/news/champions-magazine-inside-our-title-triumph/
In addition to the material posted on the Club website, regular updates and additional information is added on the Club's Facebook, Instagram and Twitter channels, so all are worth following.
Full details of the available player sponsorships for the season ahead will be made available when squad is nearer being finalised, and companies and fans who have previously been sponsors will be contacted. Anyone who is considering sponsoring a player next season can register an interest via Ray Montgomerie. The Club is grateful to those who have continued player sponsorship during the ups and downs of the pandemic, when the usual arrangements for shirt handovers etc have been impacted.
With pandemic restrictions removed, KCST activities are returning to full flow with school programmes, mini kickers and activities for kids as well as the Football Memories Group and Weigh to Go in operation with more to come over the summer. Work is also under way in conjunction with East Ayrshire Council to provide opportunities for young refugees to be involved. KCST Social Media Channels are updated regularly with details of activities.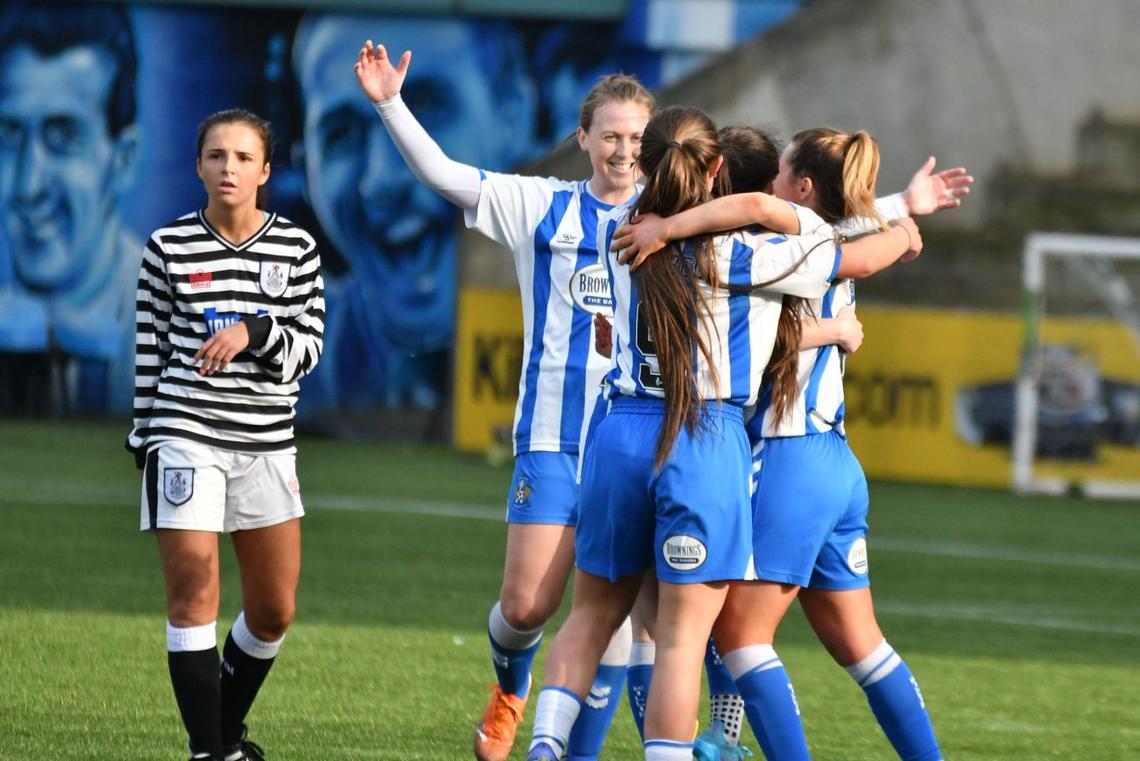 The Women's first team season has come to an end and while the final match saw Kilmarnock Women secure a victory, results overall were not enough to take the team to a promotion spot. First team Manager Andy Gardner has left at the end of the season, and work is underway to refresh the operation of the women's game within the Club ahead of the new structure under the auspices of the SPFL being in place for next season. As a Club we are keen to see the women's team make progress towards promotion and are reviewing the resource needed to enable this to happen. Again, we are grateful to the small but committed band of fans who have backed the team throughout the season and those who have volunteered their services to assist.
As mentioned in my last update the SPFL held a vote on introduction of VAR. I fed back the mix of views from supporters but following discussion with the football dept and manager, it was agreed that the Club would not oppose this. The proposals do not include provision for showing potentially disputed incidents on screens in the stadium, but only for the ability to make announcements to fans on what is happening. Nonetheless, the Trust and Club have begun discussions about the possibility of purchasing scoreboards which would keep fans better informed during the match as well as potentially being used for announcements and possibly bringing advertising revenue.
The Board has met and agreed approach to budgeting for season ahead. The SPFL advised that an Interim Fee payment for 21/22 season would be payable in May. Of the £10.2m total at this time, KFC as Championship winners will receive £466,906.80 Work is also continuing on reviewing operational structure and staffing in preparation for return to Premiership, where there are different demands.
With the close season effectively only being a few weeks, work is being done within the stadium to repair and replace seating, painting, and general maintenance. Within the stadium, the offices for managers and backroom staff are being refurbished, which is also allowing the Premier suite to be remodelled and brought back into use as a hospitality venue. The privilege season ticket holders board which was situated in it will be relocated to another part of the stadium where it will be more visible when we return to having stadium tours and the museum is open. Office space is also being created within the area directly above the players' lounge and Billy Bowie is taking forward costing the work to clad the portacabins at the Moffat Stand. I appreciate that some fans would like to see quicker progress on this, but the various strands of work need to be prioritised.
Match day mascots will be reintroduced, with the Trust taking on responsibility for organising the experience for the kids.
A number of fans have asked about Open Day plans. At this stage nothing definite has been arranged as we need to see the fixture schedule before considering options. Feedback from fans suggests that most would want to see an event which allows them to have photo opportunity with the League Trophy and players. Information on museum opening and plans for memorial garden plaques are in process and information will be shared by the Club.
As well as regular Trust Board meetings, I met with SLO Allen Kyle to catch up on issues raised with him and will follow these up. The next Trust Open Forum will be an event for women Trust members, and this is planned for Tuesday 7 June and details will be sent directly to our women members. The On Board in Person event will be rearranged for a suitable date.
I can be contacted in a number of ways:

Email: [email protected]
Twitter: @cathyjamieson
Instagram: cathyjamiesonkillie
Facebook: cathy jamieson

While I am happy to engage on social media when I can, I'm sure members will understand that I am not monitoring that round the clock, so may not be able to instantly reply, and an email to me is often a better way of dealing with more complex issues.

Supporters Liaison Officer Allen Kyle can be contacted by email [email protected]