It's time to update you on where we are with our Youth Initiative.
PART ONE (FORMING A STRATEGY)
We passionately believe that to help sustain our Club, we have to continue to work at developing a long term strategy to encourage as many young people as possible to support and get more involved with our football club.
Our intention is to try to build on the positivity of our recent Championship success by introducing more youngsters to Rugby Park and to inspire a life-long love of watching LIVE football at Rugby Park and elsewhere.
We aim to ensure that young supporter participation in our Club will bring enjoyment. This enjoyment will, we believe, bring loyalty and this loyalty, when shared with friends, will help forge a young fan culture our Club can be proud of.
PART TWO (JUNIOR TRUST MEMBERSHIP)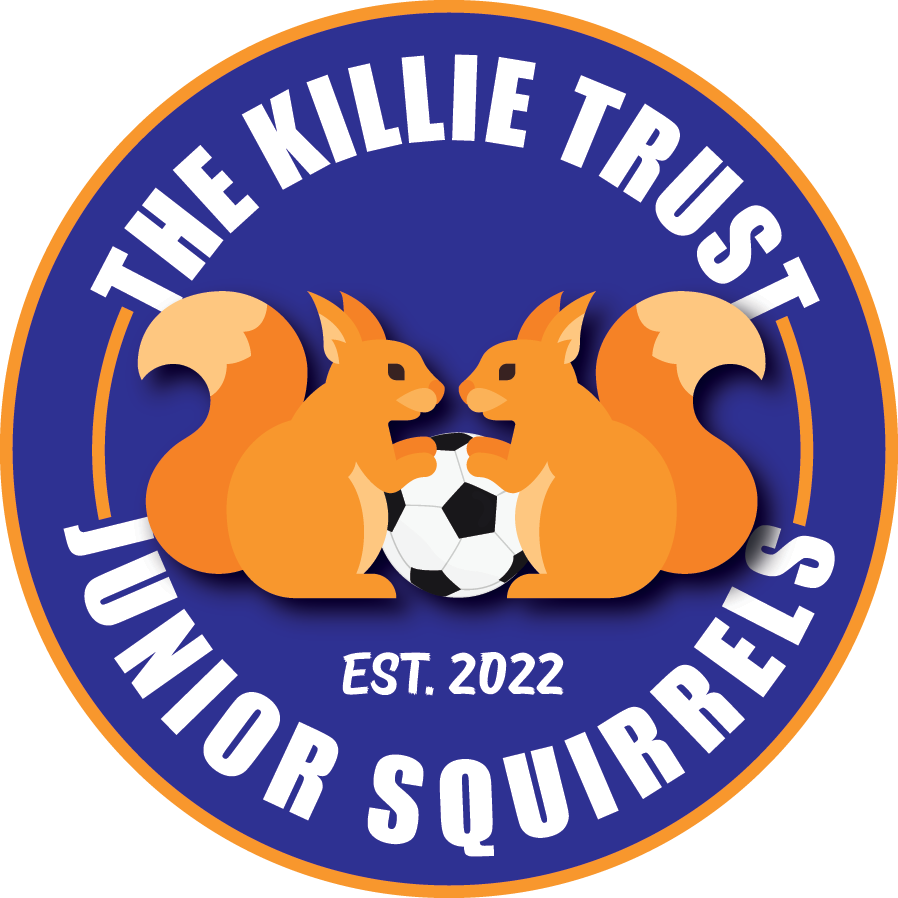 We felt it important to develop a junior supporters club under the auspices of the Trust and now young Killie fans can sign up to be members. Children from birth to under 12's can be part of the newly formed Killie Squirrels, whilst those older and under 16 can be members of the Junior Trust. All a part of the junior supporters' club of Kilmarnock Football Club.
Members will receive:
A membership certificate,
Regular email newsletters,
A birthday card and 'shout out' at a home match close to their birthday,
An opportunity to be a match day mascot
An opportunity to be part a pool of match day ball persons
Exclusive events throughout the season, including our Christmas party (11 years & under)
Access to exclusive competitions to win signed stuff
We welcome all ideas on how to build on this. Also, feel free to contact us by email at any time for any information you need: [email protected]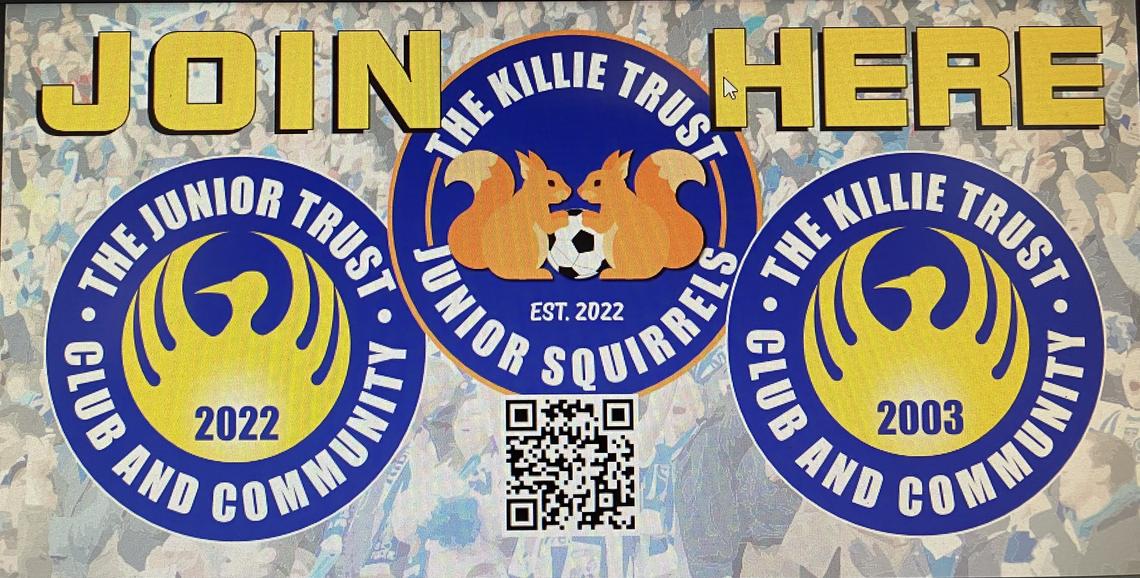 PART THREE: SEASON TICKET DONATIONS
With the 'cost of living crisis' being a regular feature in the national news, it's obvious that priorities will have to be made on how money is spent, particularly in the family situation.
Our football club, like every other, endured a torrid financial time because of Covid-19 restrictions and were faced with having to balance ticket costs against producing a budget which would bring a competitive team for the new Premier League challenge, as well as the many other financial demands placed on the club's day-to-day running.
When the 2022/23 season ticket offer went live, generous Killie fans were immediately in touch with us again, offering to donate money to purchase tickets for others.
We remain committed to supporting the fantastic work done by our local Social Work Department Family Support team, whose efforts touch so many households experiencing extremely challenging circumstances.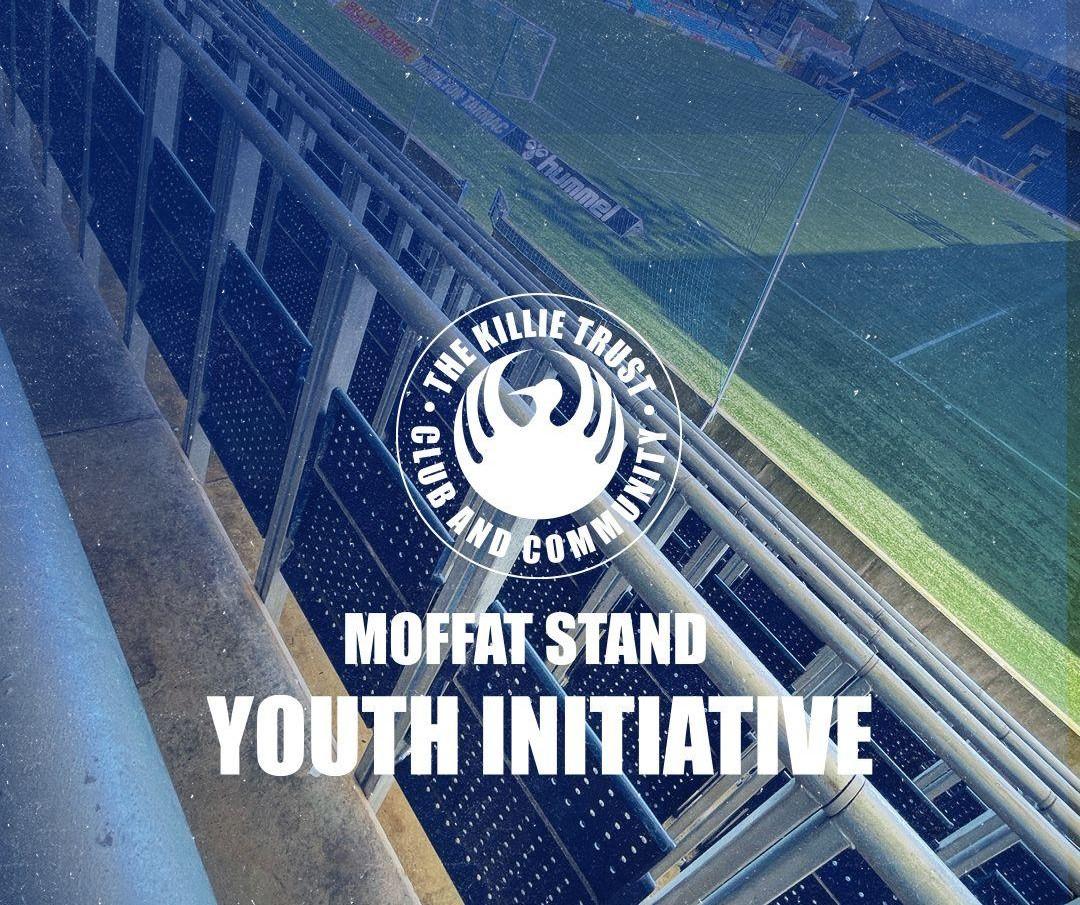 Following the launch of our Youth Initiative, contributions have also gone towards purchasing under-16 tickets for our Moffat Family Stand, in an effort to encourage the next generation of Killie fans and build a club with a greater bond with local young people.
The Trust are extremely proud to have been involved in creating the first safe standing family area in the country. Donations allowed us to purchase all of the available spaces there for young people for the new season PLUS an additional five rows below this in Block 7 of the Moffat Stand.
What an unbelievable response from Killie supporters!
With nearly 300 places now occupied by our Secondary School students who might otherwise not have been able to attend, we will generate a unique atmosphere in future match days.
PART FOUR: SECONDARY SCHOOL SUPPORTER GROUPS
Another target to create the next generation of Killie fans is to get involved in encouraging the growth of supporter groups in East Ayrshire secondary schools, with plans to build this initiative into North Ayrshire very soon.
We are delighted that currently four out of five of East Ayrshire secondary schools are participating and we've already had their representatives at Rugby Park to discuss how to best we can support their ideas.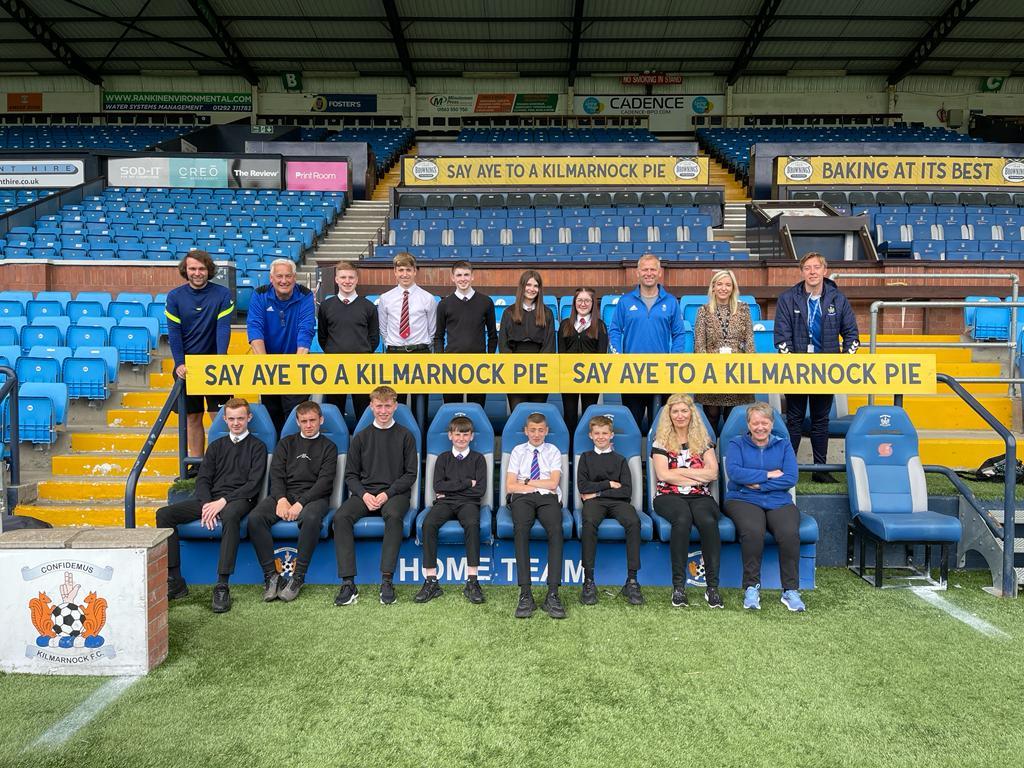 One of the ideas put forward at this meeting was to assist our Ground staff after matches tidying up the litter left in the Moffat and Frank Beattie stands. St. Joseph's Academy led the way earning the praise and gratitude of our Stadium Manager, Mark Gallagher and David 'Yeti' Moodie. This task will be undertaken on a rotational basis, with Grange Academy students stepping up at the next home game against St. Johnstone.
With the new school term now underway, we look forward to meeting our school representative students at the next meeting in the KFC boardroom to fully support these groups and further develop their ideas.
PART FIVE: THE FAN ZONE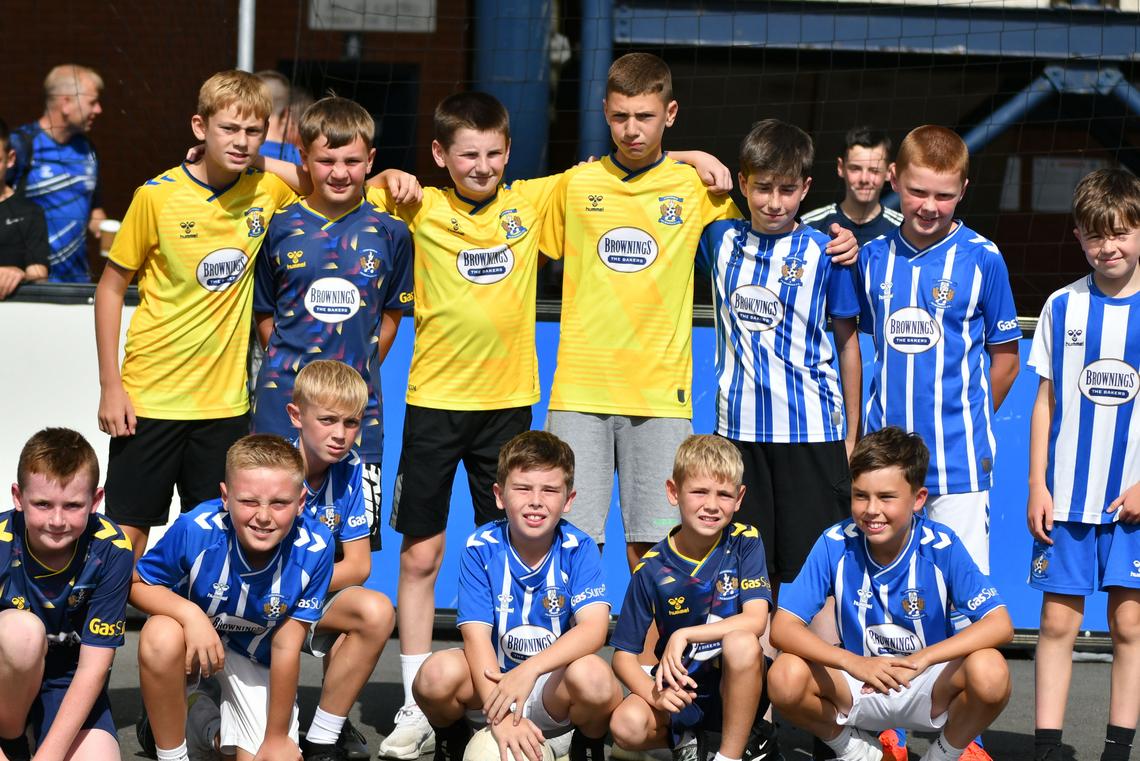 We are working to further develop the rear of the Moffat Stand as a pre-match Fan Zone area to energise young supporters before home matches.
Our recent home game against Motherwell saw our Secondary School Supporter Groups take part in an inter school 5-a-side competition on the street pitch there, as well as utilising the popular Hexagoal which regularly does the rounds visiting young community groups and schools. We are currently looking at addition equipment to further enhance this match day experience.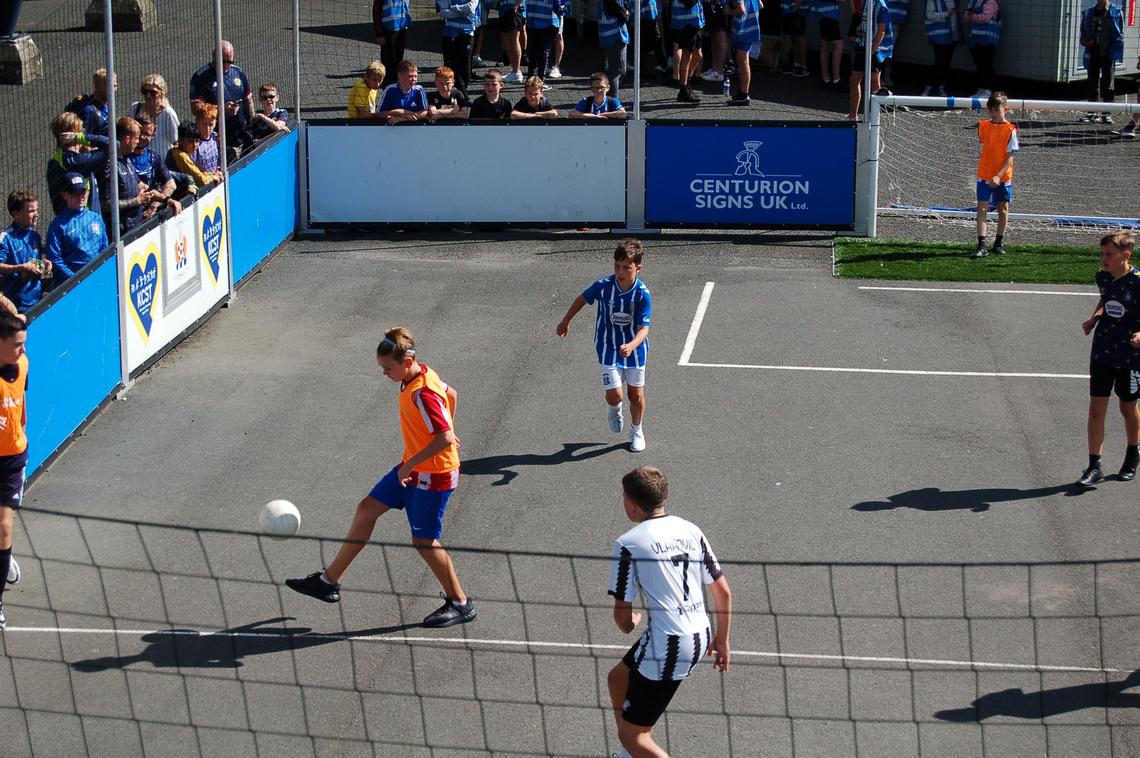 Our aim is to build on this and work with other community groups towards creating a friendly, vibrant 'Open Day' feel at every home game, with further stalls and other attractions which will encourage families to come early to Rugby Park.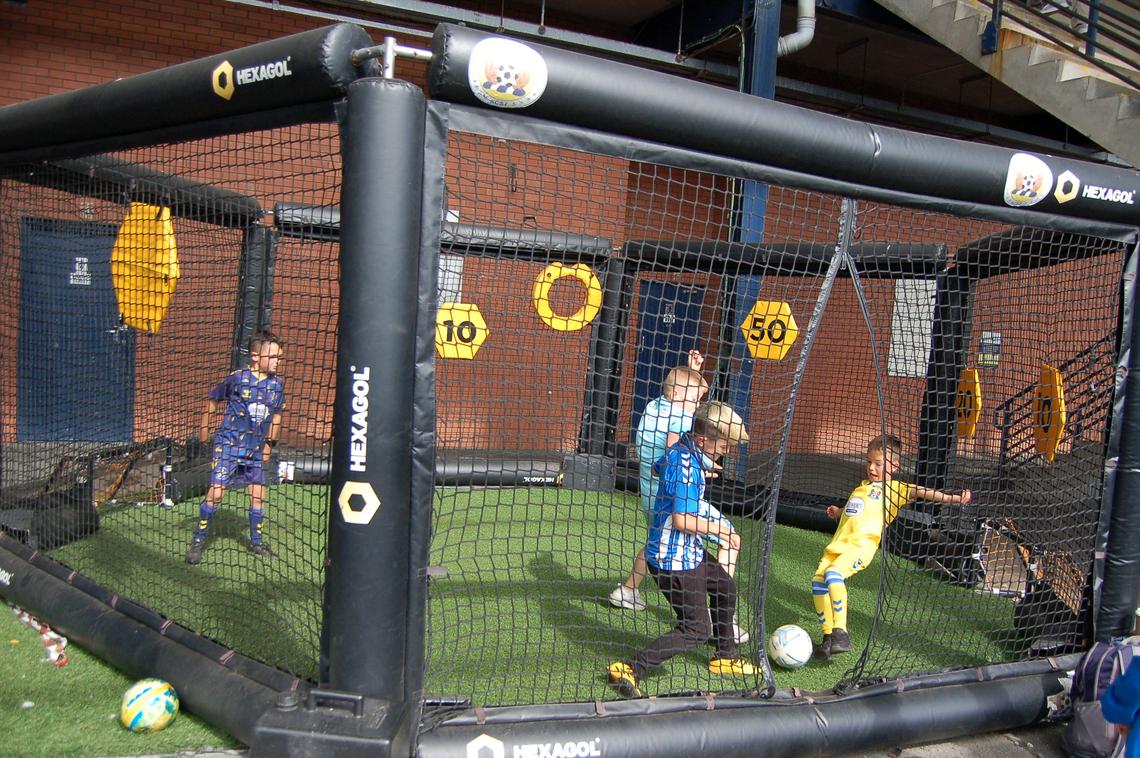 Working in partnership with the Club, supporting Kilmarnock Community Sports Trust (KCST), building our school supporter groups and engaging other community organisations, we will continue to develop all the strands of this strategy, including giving free match tickets to primary schools, youth groups etc to fill empty seats in our family stand. Justify our Boards decision to retain three stands for Killie fans.
Growing our Club's future is very much a key element in ensuring the sustainability of Kilmarnock Football Club.