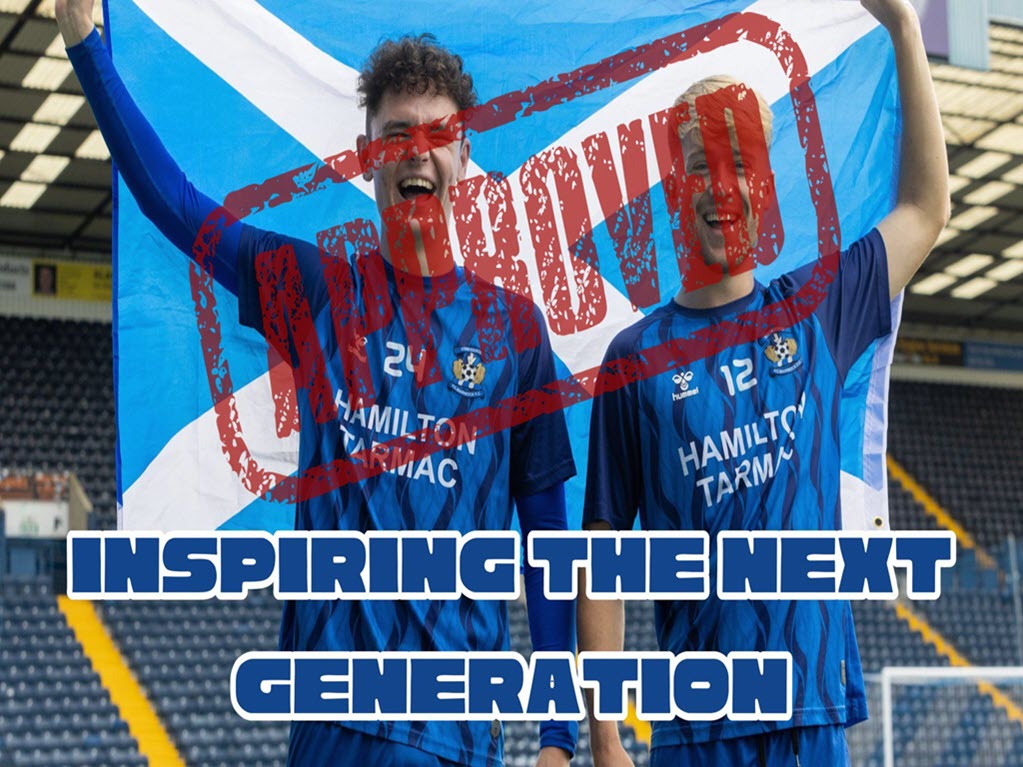 TRUST MEMBERS BACK MILESTONE 'NEXT GENERATION' PROJECT
Members of the Killie Trust have voted overwhelmingly to back the next generation of Killie stars through an innovative project.
70% of monthly income to the Killie Futures Fund (formerly Trust in Killie) will now go directly to supporting the future of blue and white as part of the Next Generation project.
More than 96% of members who took part in the survey responded positively to the initiative, which will allow the club to support young players through equipment, coaching, wellbeing and much more.
The Killie Trust will now make an initial £20,000 investment towards the Next Generation project, with 70% of Killie Futures Fund money also being utilised for the next 12 months.
The remaining 30% of monthly funds will go towards supporter-led projects, all of which will be under the Killie Futures Fund banner.
The Trust will continue to receive shares in the club for these investments, which follows recent match funding of £50,000 to The Killie Community, and £19,000 for handrails in two stands at Rugby Park.
Trust chair Jim Thomson has thanked fans for backing the Next Generation project, which he hopes will unearth more first team stars such as David Watson and Bobby Wales. He said:
"We were blown away by the overwhelmingly positive response to our Next Generation project, which will see young players get even more support to turn them into fantastic footballers and people.
"I would like to thank all the Trust members for their votes, and their enthusiasm for the rebrand of Trust in Killie, now known as the Killie Futures Fund.
"We hope to bring more projects and initiatives like this, under the new Killie Futures Fund umbrella, very soon."
In total, 306 votes in favour of the Next Generation project were received, with nine against the proposals.